4 Keyword Research Mistakes to Avoid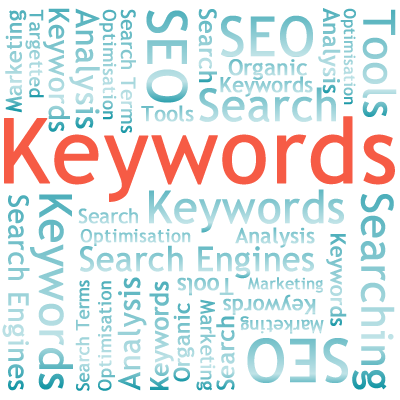 Keyword research is the foundation of any SEO campaign. The keywords you select determine which search results your website will be seen within, and the type of traffic your website will receive. Keyword research is one of the hardest components of your SEO campaign, get it wrong at the start and your entire campaign could be heading in the wrong direction.

Here are four keyword research mistakes you should try to avoid:

1. Not taking user intent into account.
Understanding your user's intent is all important. If we look at the keyword "apple" is the user looking for the computer company, trying to find out more about the fruit, or do they want to make a cake?

Often companies pick keywords only people within their industries would know and not their customers. If you can't put yourself in the mind set of your user, start asking friends, family and customer how they would search for your product or service. Your contact forms can give you lots of information as well, look at the terminology your contacts are using and add these to your keyword research.

2. Focusing on Keywords that are too broad for you to be competitive.
I have worked with a client who wanted to target the keyword hotel. I had to advise them from the beginning this was a bad idea as they are a guest house and were not in the location they wanted to target either. The keyword hotel would have brought them a lot of traffic but not necessarily the correct traffic. Having the wrong type of traffic to your website means no conversions.

Try to be as specific as possible when doing your keyword research, such as 4 Star Hotel.

3. Thinking conversion rate is the best or only metric when measuring success.
Just because one of your keywords has a higher conversion rate than another doesn't mean you should ditch the lower performing keywords. If a keyword is converting keep it, if a keyword is bringing you a high volume of traffic with low bounce rates, also keep it. Both are still viable keywords. That is why it is important to not silo your data while doing keyword research, and to see the whole picture.

The keyword bringing you the high volume of traffic may convert a lower amount of users, but it may be doing a better job over a longer period of time.

4. Getting over excited about search volume.

SEO gets 1 million searches a month in the UK. Anyone within this industry would love to tap into that search volume. But what is the user actually after? Possibly information, or training or they need a consultant. This is where user intent comes in. It's no good having lots of people coming to your website because they want to learn how to do SEO themselves if you are an SEO practitioner. Targeting your keyword correctly no matter what the search volume is, has far more benefit to your business.

It is always a good idea to evaluate your keywords every so often to find out what is and isn't working for your website. This gives you plenty of opportunities to make changes.



DR Adept
Published: 22nd January 2013


No Comments posted yet