6 SEO Myths it is Time to Forget About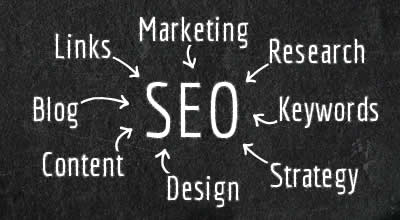 SEO has changed a lot over the past 24 months; it isn't even recognisable when compared to 4 years ago. Thanks to algorithm updates such as Panda and Penguin, Google have put a stop to a lot of spam behaviour which helped many bad website maintain top rankings.

SEO has evolved and is now focused on user experience. From keyword research, through to content creation and finishing with conversions. SEO is now based around your customers and what they need instead of what the search engines want. This is how it should have always been and how we have always worked.

Below you will find a couple of SEO myth's you really don't need to worry about.

1. Ranking Number One in the Search Engines.

All of my customers want to rank number one but research is showing if you are in the top positions on subsequent pages you can still receive a high volume of traffic.

Different people search in different ways and there are now multiple ways to be found; you no longer have to worry about being at the top of the first page for your main keyword.

2. Exact Match Keywords and Keyword Density.
There is nothing worst than seeing a listing in the search engines that screams one word or variations of that word at you over and over again. It doesn't make sense to the user and it doesn't encourage them to find out more about you.

Use keywords in a way that makes sense, your content needs to flow and be easy to read. Your page title should quickly explain what your page is about. The heading within your page should confirm the page title so the user knows they have come through to the right page. From here write naturally and only include variations of your keywords if it makes sense to do so.

3. Social Media and SEO.
Social media and SEO are intertwined. You can share information with your followers, be that your company news, discounts, promotions and other information from sources your followers may find helpful. It is also a great way to communicate with your customers and encourage repeat business.

In all cases you encourage your followers to visit your website, usually to a landing page designed to help your follower complete their goal which is were your SEO comes into play.

Social Media doesn't work for every company, but you should try it before you write it off.

4. The H1 tag.
The header text, or H1 text, is usually the title of an article or some larger bold text at the top of your page. In addition to the page title, Google and other search engines use the H1 text to determine what your website page is all about, and will index the page accordingly.

Once the SEO industry let slip the H1 tag was all powerful, the spammers moved in and hijacked it. If Google hasn't already removed the importance of the H1 tag they will.

The best thing you can do is to present your pages in a tiered approach, using headings (H tags) to separate your content. The must important information should be at the top of your page with the less important stuff at the bottom.

This helps your users to get to the information they want quickly.

5. Multiple Domains and Micro Sites.
Owning multiple domains and redirecting them back to your main website or having lots of micro sites linking back to your main website just creates a lot more work for you. If you do not have the time or budget to spend lots of time building all of your micro sites or domains reputations than you shouldn't do this.

There is no value in spreading your SEO efforts across many websites, it is best to focus on one and put all of your information into that site. Google is smart enough to know you own multiple sites so each link coming from websites you own will have very little value.

You can create an eco-system of websites which work together, such as your main site which sells your services and a blogging site where you provide information. But again you are spreading your efforts across multiple sites and it is far easier to manage one site instead of many.

6. More Links or More Content.
Links are still important if they are coming from authoritative websites. However, it is probably better to create content that others will find helpful and will build your authority within your industry and help your users. If your content is good enough it will bring you links.

Content consists of web pages, blogs, lead generation offers (landing pages), and even guest articles on others websites.

You may also be interested in our article about Links you should avoid.

DR Adept


No Comments posted yet