How to Create a Content Marketing Strategy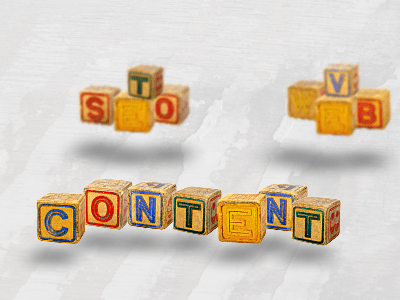 Introduction
One of the best ways to communicate with your customers and other visitors to your website is to create content within a blog. From here you can then offer promotions and sell your services and products.

The more you write content for your website the easier it becomes. If you can create a person you are talking to who represents your customers from the beginning it's even easier.

Below are a few pointers helping you to create a content marketing campaign:

Create buyer personas
Find out about your buyers, know who they are, what they do in their spare time, what type of jobs they have etc?

It is easier to talk to a person you feel you know, by creating a profile of your buyer and giving him a name and image enables you to become familiar with him.

This helps you move on to determine what problems your customer is likely to have about your product or service, and what they need from you to solve their problems.

Questions you Need to Know about Each Stage of the Purchasing Funnel your Buyer is in.
Are they ready to buy? Do they have a problem? Are they the decision maker? Do they trust you?

This helps you define the type of content you will need to produce to cater for each stage of the funnel your buyer is in.

Research Your Topic
Now you have answered the above questions you can start to plan topics to cater to the different people coming to your website.

Do keyword research around the phrases your customers are likely to use. Starting with analytics first look at the key phrases bringing people to your website, understand which key phrases bring traffic looking for information and those who want to buy. This allows you to expand your keyword research further.

Also keep an eye on social media channels to determine what questions people have about your industry.

Content Audit
Look at the content you already have. Have you optimised your existing content? Can the content be updated and used again? Have you left any gaps? Can you link new content to older content to extend its life expectancy?

Just by doing a simple audit you will find lots of content you can update and republish. Otherwise you can optimise your older content to enable the search engines to find it again.

Know When you Need to Publish
Create a calendar within excel or a paper diary if that is all you have. An editorial calendar will help you to plan your research, themes and seasonal events and help you to publish on time.

People at the top of your sales funnel respond well to eBooks, and also social media, so plan for updates. Other areas of content include blog articles, webinars, podcasts, infographics, emails and videos.

Start Creating Content
Now all you need to do is start to create your content. Focus on creating quality content. Don't create content just to get as much on your website as possible.

Try to create something no one else in your niche has produced, or try to come from a different angle, or have a separate opinion. Figure out where the gaps are and fill them.

Where to Promote Your Content
Promote your content within social media; if you have produced high quality content it can really take off in social media and generate high quality signals and engagement.

If you created an eBook you can offer it on Amazon or other ebook platforms. You can promote your videos on YouTube. If you have created a tutorial there are websites you can approach to display your tutorial on. All of these bring great quality links back to your website.

Measure Performance
Now you need to find out how well your content is performing.

Ask yourself:

How many unique visitors is your content creating
How well is your social engagement growing
Is your bounce rate improving
How engaging is your website
How many links are you receiving

Having insight into how well your content is doing will aid you when planning future articles.

Conclusion
Regardless of the kind of business you run, you have to provide content to your visitors so they understand what you do and how it can help them solve their problems. It is a pretty good marketing tool and no different to when you created brochures to sell your products and services to new leads.

As your brochures did, content on your website will help to engage your visitors and move them through the sales funnel until they become customers.

Content Marketing is just another part of your entire inbound marketing campaign but a pretty important part of it.

You may also find our article about content that will add value to your website.

DR Adept



No Comments posted yet