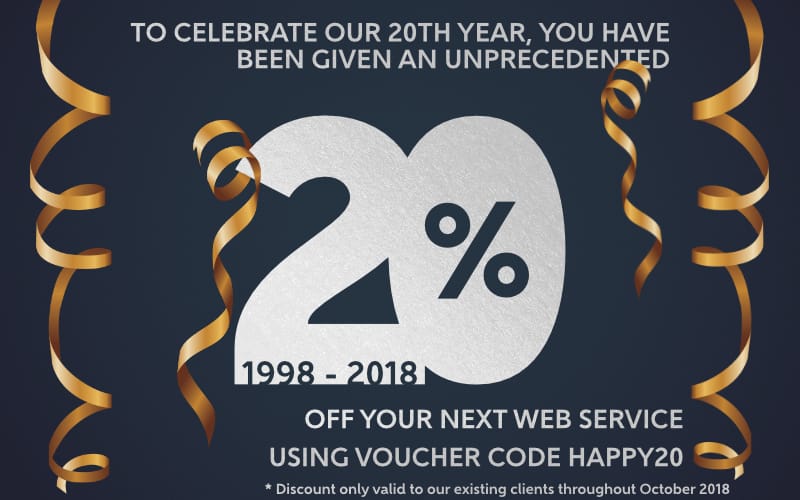 20th Anniversary
We have turned 20, in a blink of an eye.
Thanks to you, our customers, we have had fun and enjoyed every moment.
As a thank you we are offering a 20% discount on any Service (Web Development, SEO, Web Updates, Designs, Logos, Leaflets, Newsletters, Coding, or anything we can help with regarding your web service).
Get in touch now.
Thanks
David & Christina