Improved Search Engine Visibility
What we do:

Improve your online visibility in the search engine's, by attracting searchers seeking your content, thus improving visitor numbers into your website.
Control how your company is seen in the search results.
Nudge searchers towards queries you want them to make and results you want them to see in the search results.
Additionally we can:

Improve enquiry/sales conversions through your website.
Design a bespoke website for you with a greater ability to convert customers.
Provide you with a bespoke Content Manager that is designed for your specific needs (included with web design).
Why Invest in SEO
If you search on Google for the products and services you offer but all you see are your competitors, it is time to consider investing in SEO.
SEO is no quick fix, SEO done right can cement your business at the top of Google and other search engines and generate website traffic and enquiries in a way few other marketing techniques can match. Well executed SEO campaigns transform businesses and make a massive contribution to a business's growth plans. If you are trying to grow your business you can not ignore SEO.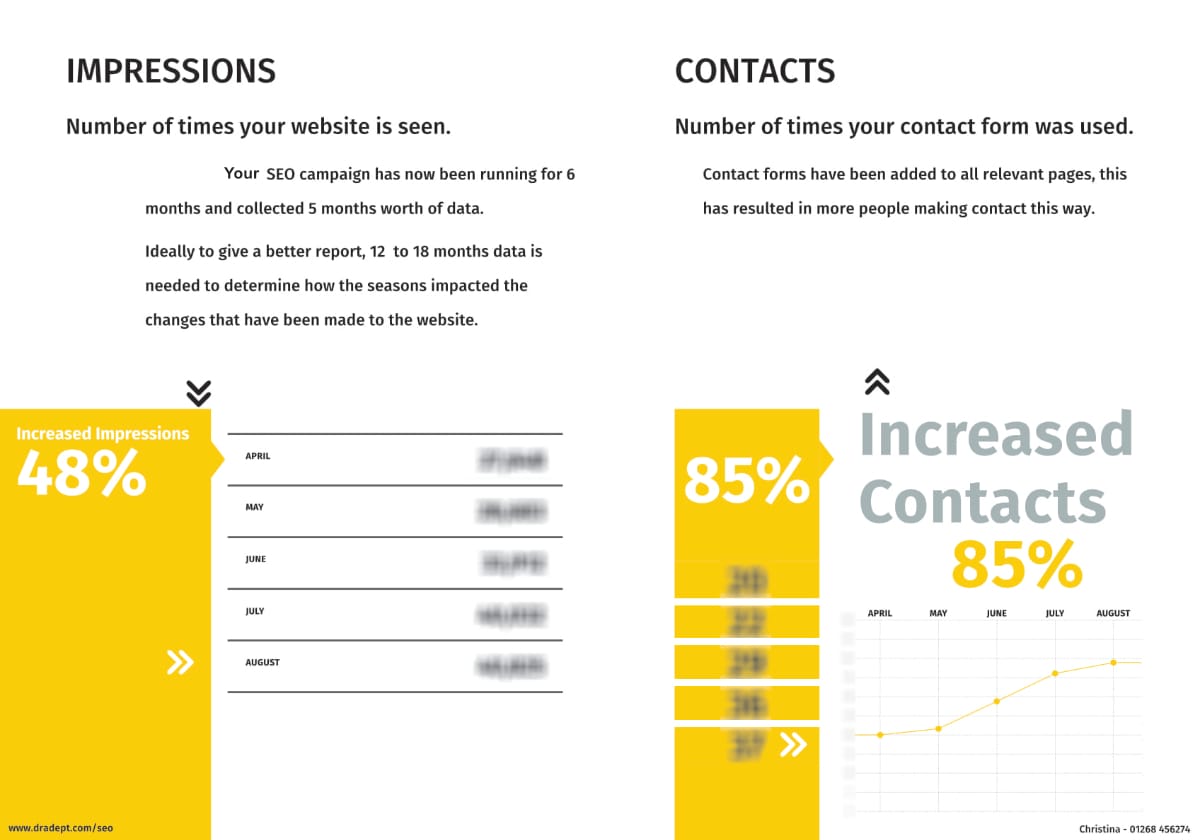 Search Engine Optimisation
As a Digital Marketing strategy, SEO considers how search engines work, the computer programmed algorithms which dictate search engine behaviour, what people search for, the actual search terms (keywords) people use within the search engines and which search engines are preferred by your targeted audience.
Optimising a website may involve editing or adding content by doing HTML coding or using a content manager system. This helps the search engines to understand the website so they can index it within their search results correctly. It also helps people understand what's on offer before they click on a link in the search results and come into your website. SEO also includes creating great content to increase visitors numbers and encourages them to stay on a website for longer as well as helping to gain more back links.