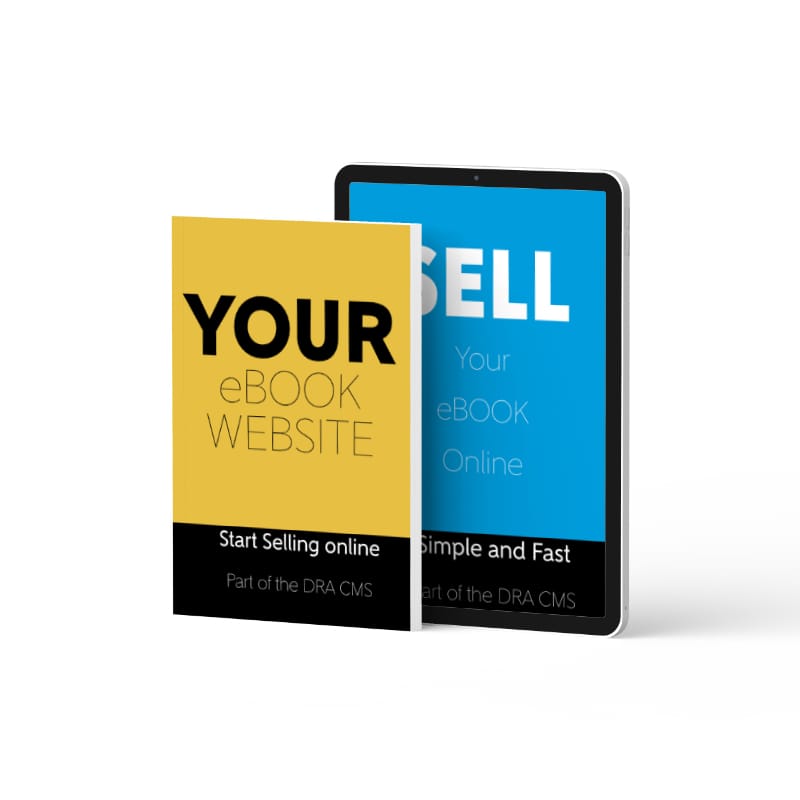 Special Offers
Author Website
Sell your books online
Need a website to sell your book or ebook? Start today. With this package we do not have any additional hidden charges for any transactions so you keep more of your sales earnings.
Everything you need to get up and running selling your ebook, straight out of the box.
Once set up with your digital ebook, description and pricing the Automated Digital Assets manager allows your website to take payments and deliver the ebooks directly to your customers, notifying you every time a sale is made.
Includes

Pro level CMS developed in-house by DRA
Secure Hosting
.uk Domain, others available if required
1 x Email Account (Unlimited POP)
Choose your colour scheme on a set templated design
Optimised for Desktop, Mobile, and Tablet
Pages included

Home Landing Page
About
Basket
Checkout
Mailing List
Contact Us
Terms and Delivery
Privacy Policy
Thanks
404 page not found
Maintenance page