Understanding the Process of How to Launch a Website
By Christina
Jan 30, 2019
When chatting to freelancers and people who are just starting to create their first business, I've found many are asking ''why is my web designer charging me for this, that or the other when it's free elsewhere?''
I though I'd put together this article to explain what your British based Web Designer will be doing for you and why you need it. I'll also cover the big corporate companies who offer you the option of build your own with an off the peg design at what seems to be a fraction of the price.
1. Getting a Website Up and Running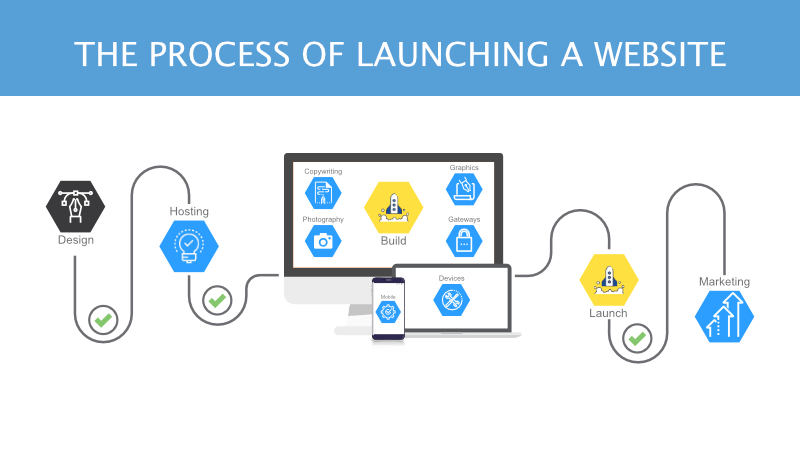 1.1 Designer / Developer / Full Stacked
There are two primary jobs involved in creating a website: the Web Designer and the Web Developer.
The Web Designer is responsible for the visual aspect, which includes the layout, colouring and typography of a web page.
The Web Developer is responsible for the functionality of a website.
The Full Stacked Designer can do both jobs and do it extremely well. They have usually worked within smaller organisations which has enabled them to enhance their skills. There isn't much they don't know about the web.
They will have a working knowledge of mark-up languages such as HTML and CSS, although the extent of their knowledge will differ from one Web Designer or Developer to another.
There are no formal education or certifications required to become a Web Designer or Developer, most learn by experience or have a back ground/qualification in graphic design.
Going forward I'll refer to all three of the above mentioned people as 'Web Designers'.
1.2 Domains and Registration
A domain name is needed to attach a web design to. Effectively it is the businesses address on the internet.
Domains can be purchased from domain registration companies. Anyone can buy domains and manage them.
Domain registration and management usually form part of a hosting package.
1.3 Hosting
Websites need to be stored somewhere.
There are specialist servers where millions of websites are stored. These servers are huge machines kept in air conditioned rooms, each server is able to deal with vast amounts of data processing, enabling websites to be presented quickly on a desktop computer or mobile device.
If a Web Designer is offering hosting services, this means they are paying for your website to be kept on an independent server with a professional server company. That is why the Web Designer charges for this service, it is to cover their costs and time managing your website.
Anyone can go directly to a server company, but you'll have to know how to load your website to their servers and deal with any problems that happen on a day to day basis. Going directly to a server company will be cheaper as you are cutting out the middle man (The Web Designer).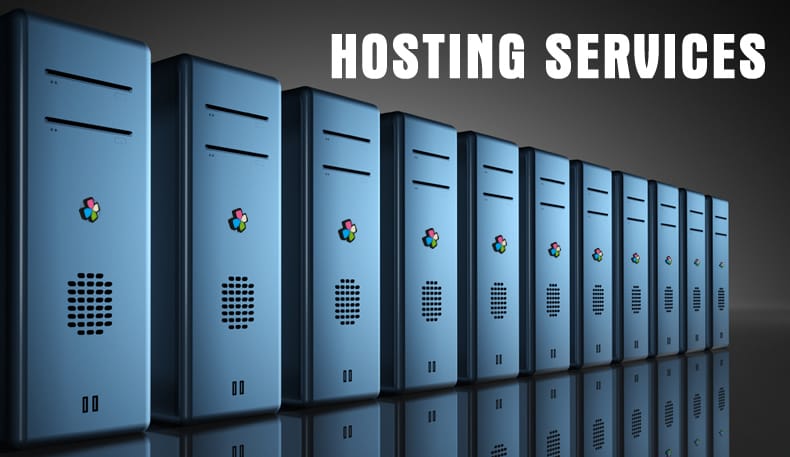 1.4 Secure Certification
Any company who is collecting personal information from their customers through a website will need to have a secure certificate (SSL). Search engines now insist on it; they claim to list websites with SSL certificates higher in the search engine results than those who don't have one.
Anyone can purchase an SSL certificate, but not all server companies allow certificates bought elsewhere to be loaded to their servers. They will want to do this themselves and will charge for the time it takes to do the job.
Most independent Web Designers will charge for an SSL certificate, either because they have to pay for them, or they are charging for the time taken to attach it to your website.
Some hosting companies offer free SSL certificates, but this is usually to draw you in so they can then expose you to their other services, which in the long term can be more expensive. You'll also need to check how long the SSL certificate last for, free ones tend to be a few months. Web Designers will prefer providing you will 1 - 3 year certificate.
Why Your Website Needs to be Secure
There are people who want to get access to the back end of websites to attach malicious code so they can collect email, bank and password details when customers use forms or sign into their accounts.
Although Web Designers are not responsible if a website is hacked, the Web Designer will do their best to update security patches as and when new threats appear.
1.5 Payment Gateway
Payment gateways are the systems used by banks to take payments through websites. Any business wishing to sell on the internet will have to have some type of payment gateway.
Anyone can set up a payment gateway, but to attach it to a website and make sure it is working correctly is best done by someone who knows what they are doing. Web Designers can take care of this and of course will charge for their time and expertise.
1.6 Copywriting
The difference between great copy and poor copy is the number of sales achieved. Copywriting for a website is the act of writing content that aims to increase brand awareness and ultimately persuade a person or group to take a particular action.
Digital Copywriters consider the mechanics of the users journey, from the external links that are included in the copy for search engine optimisation purposes, through to being highly focused towards creating online sales.
Often we find clients say they want to produce all their own content, but this is extremely hard to do when running a business. A Copywriter will meet deadlines which enables a website to be up and running within a few months. In our experience when a client decides they can do it all themselves, it can take anything from six to twelve months before a website is ready for launch. Be honest with yourself, have you got the time to produce content, and how much is your time worth compared to how much a Copywriter will cost.
Copywriters fees can be as expensive as the design and development of the website, but you will achieve sales much faster.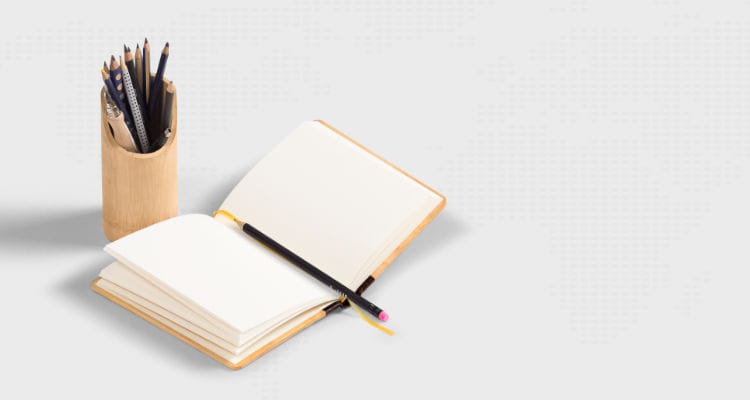 1.7 Photographer
All great websites have great photos, ultimately the better the photos the better the website will look.
Product photos can be obtained from manufacturers, usually for free. Service based businesses can buy photos from stock photography websites.
If you are a manufacturer, you can take photos of your products or employ a product photographer.
A Web Designer can purchase stock photography on your behalf, or download product photos from the manufacturers website. The Web Designer will charge for their time and any costs involved in purchasing, editing and uploading photos to your website.
1.8 Graphic Design
Graphic design is applied to products and elements of a companies identity such as logos, colours, packaging and text as part of branding. It does help aid selling a product or idea.
Most Web Designers do this, but on occasions if you want something special a Graphic Designer will be brought in at an additional cost.
1.9 Launch Website
Once you are through all the stages mentioned above your website can be launched.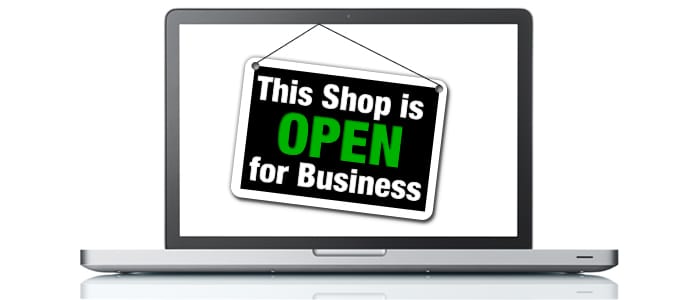 1.10 Pros and Cons of Using a Professional Web Designer
PROS

Quality
You don't have to do anything other then sell your dream to the Web Designer.
Someone who knows exactly what to do when a problem arises
Understands psychology of design and what works best
Understands how things on the website work together
CONS
Quality comes at a cost.
Can take anything from a few days to a few months to get a website launched if you don't have all your content ready.
May have their own idea about the design that conflicts with yours
Only available at specific times
2.DIY Websites
DIY websites are where you use a website builder tool that typically allows the construction of websites without manual code editing.
These type of tools are offered by hosting companies. These tools are typically intended for users to build their own website. Some companies allow the site owner to install alternative tools - the more complex of these may also be described as Content Management System.
2.1 Website Builders
Online website builders typically require customers to sign up with the web hosting company.
Some companies provide examples of fully functional websites made with their website builder.
The range of services varies anywhere between creating a basic personal web page or social network content to making complete business and e-commerce websites, either template based or, on the more flexible platforms, totally design free.
The main advantage of an online website builder is that it is quick and easy to use, and often does not require prior experience of designing or coding a website. Enabling you to get your website up and running within hours.
Technical support is usually provided at a cost, as are how-to videos and help files.
The hosting companies who offer website templates, don't employee Web Designers. Instead they have thousands of designs submitted to them daily. The Web Designer only gets paid a tiny percentage of the sale price every time someone uses the template. The Web Designer hopes that their work will sell hundreds if not thousands of times to make it worth their while.
One of the draw backs to using a website builder and template website design is many small business owners believe they can do everything themselves, and when the website fails to generate sales they blame the website and not their own inabilities as a designer, developer, copywriter, sales funnel expert...
2.2 Pros and Cons of Using a Website Builder
PROS

No programming or designing knowledge needed
Can have a website up and running within hours
Design and hosting can appear cheaper
Initial offer is cheap because of the volume of customers they have
CONS
Not enough time available to run your business and keep your website up to date.
Can prove far more costly in the longer term
Many thousands of businesses will have the same website design
Lacks the professional touch that can bring sales faster especially at a time when a business really needs them.
Many new Web Designers are now using website builders and have very little understanding of developing a site from the ground up.
Lack of customer service and that personal touch
3. Marketing and Communications
Now your website is published on the internet you need to work at getting people to it. This involves marketing, advertising, and PR to effectively communicate with your customers.
Communication Platforms
As traditional ways of communicating a product or service to the public becomes fragmented or obsolete, other forms have come to the forefront such as the internet and social media.
A website is a great communication platform, where products, services or opinions can be showcased.
Social media is another platform where businesses can engage with customers like they have never been able to before. New products can be launched, discussed and immediate feedback given by customers who are fully engaged with a brand.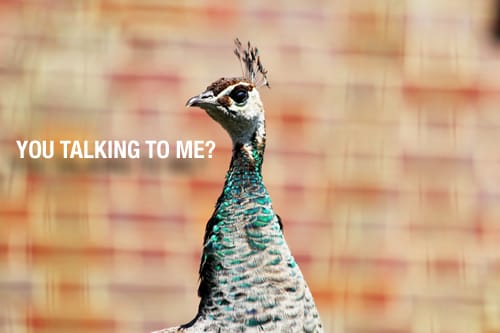 3.1 Search Engine Optimisation
Search engine optimisation (SEO) is the process of affecting the online visibility of a website in a web search engine's unpaid results, often referred to as organic results. The paid section is filled with Google Pay Per Click Adverts, usually the first three places at the top of the search results.
In general the higher ranked a website is in the search engine results the more visitors it will receive.
SEO may target different kinds of search results: including image search, video search, academic search, news search, map search etc.
There is also local SEO and International SEO. The first deals with optimising a businesses online presence so that its web pages will be displayed by search engines when a user either lives near to or enters a location to their search query. The second is focused on national and international searches.
As an internet marketing strategy, SEO considers how search engines work, the algorithms which dictate search engine behaviour, what people search for, the actual search terms or keywords typed into search engines and which search engines are preferred by their target audience. Optimising a website may involve editing and/or adding content, and associated coding to both increase its relevance to specific keywords and to remove barriers to the indexing activities of search engines. It can also include promoting a website to increase the number of links from other websites.
Web Designers usually offer basic SEO when they produce a website, and it's included in the fee they charge to design the site. But to see continuous improvements and keep up with the search engine changes, an SEO person would need to be employed. You can do SEO yourself, but it can be a full time job in itself.
Web Designers and SEO's do work together, it can be a really good idea to use an SEO the Web Designer already knows and trusts. Continuous SEO is charged separately from the initial design and future design changes.
3.2 User Experience
User experience refers to a person's emotions and attitudes about using a particular product, system or service. It considers ease of use and efficiency. User experience is dynamic as it is constantly modified over time because of changes to individual systems.
It's all about how the user interacts with and experiences a website.
Recent advances in mobile, social and computing technologies has lead to a much richer scope of user experience, where users feelings, motivations and values are given much more attention than businesses efficiency, effectiveness and basic employee / customer satisfaction.
A great Web Designer balances the interests of different stakeholders: marketing, branding, visual design and customer usability. If a website is easy to use, creates value and is effective then it covers all stakeholders needs.
3.3 Conversion Rate Optimisation
Once a website starts getting visitors and it is making you money, it is important to start monitoring what the visitors are doing. Once you know what people are doing, improvements can be made to different aspects of the website.
Usually one thing is changed, then the original is tested against the change (called A/B Testing). Once the results are in, a company will know what works better. It can be as simple as a colour change on the 'add to cart' button.
Conversion Rate Optimisation (CRO) concentrates on improving actions within the website. That can include, sales, downloads, signing up for emails or newsletters etc.
Very few Web Designers offer this service and will charge for any changes a CRO company wishes to make to a website, unless of course the Web Designer allows full access to the back end of the website.
CRO should be left to the professionals.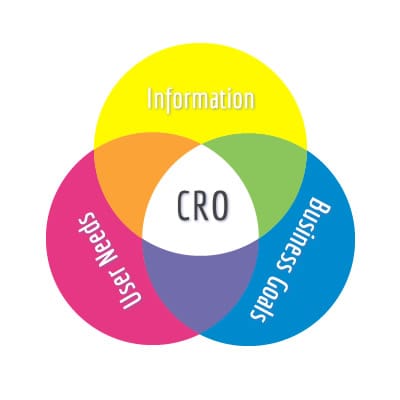 We hope you have found this article helpful and informative. We have a number of articles covering different topics were our aim is to help you understand more about your website and how it works on the internet.
DRA Digital help businesses of all sizes attract new customers, with strategically designed websites.

Bookmark this article
Refer back to it when you need to