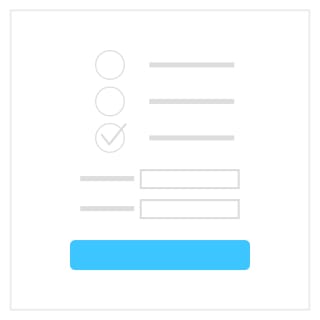 Addons
Survey and Questions Manager
Create questions or complete surveys for your customers to respond to.
A website survey is a great way for your business to gather feedback from your customers about their experience and then for you to find ways for improvement.
Our survey editor allows you to create and manage surveys, where they appear on your website and who are targeted.
Also quickly create questions to ask customers prior to them purchasing specific items, from as simple as asking if they understand your Terms and to tick a box to requesting details about how to adapt a product to their requirements. Answers to these questions are stored in their basket and can be viewed in your Order Management System.