How To Create A Business Website
By Christina
Dec 08, 2021
The Covid pandemic has made it more important than ever to have a strong online presence to run a profitable and successful business. Peoples behaviour changed during the lockdowns, which gave us all enough time to form new habits, such as realising it's easier to buy on line and have everything delivered directly to our homes.
The type of website you will need depends on your business. Be that service-based, selling merchandise, or a hybrid company where you may need features such as booking appointments, selling products and/or gift vouchers, as well as taking payments.
We have the knowledge and experience to quickly decide on the best website with the right tools to make you look good, and for your users to have the perfect experience.
Here at DRA we take care of everything for you so you don't have to. But if you want to design your own website, here is our guide on how to make your business website something your competitors will envy:
1 Create a business website
2 Choose a web hosting provider and domain name
3 Optimise for SEO
4 Focus on the user experience
5 Build relevant pages
6 Fill your site with rich content
7 Include a privacy policy
8 Promote your site
9 Track web performance
1 Create a business website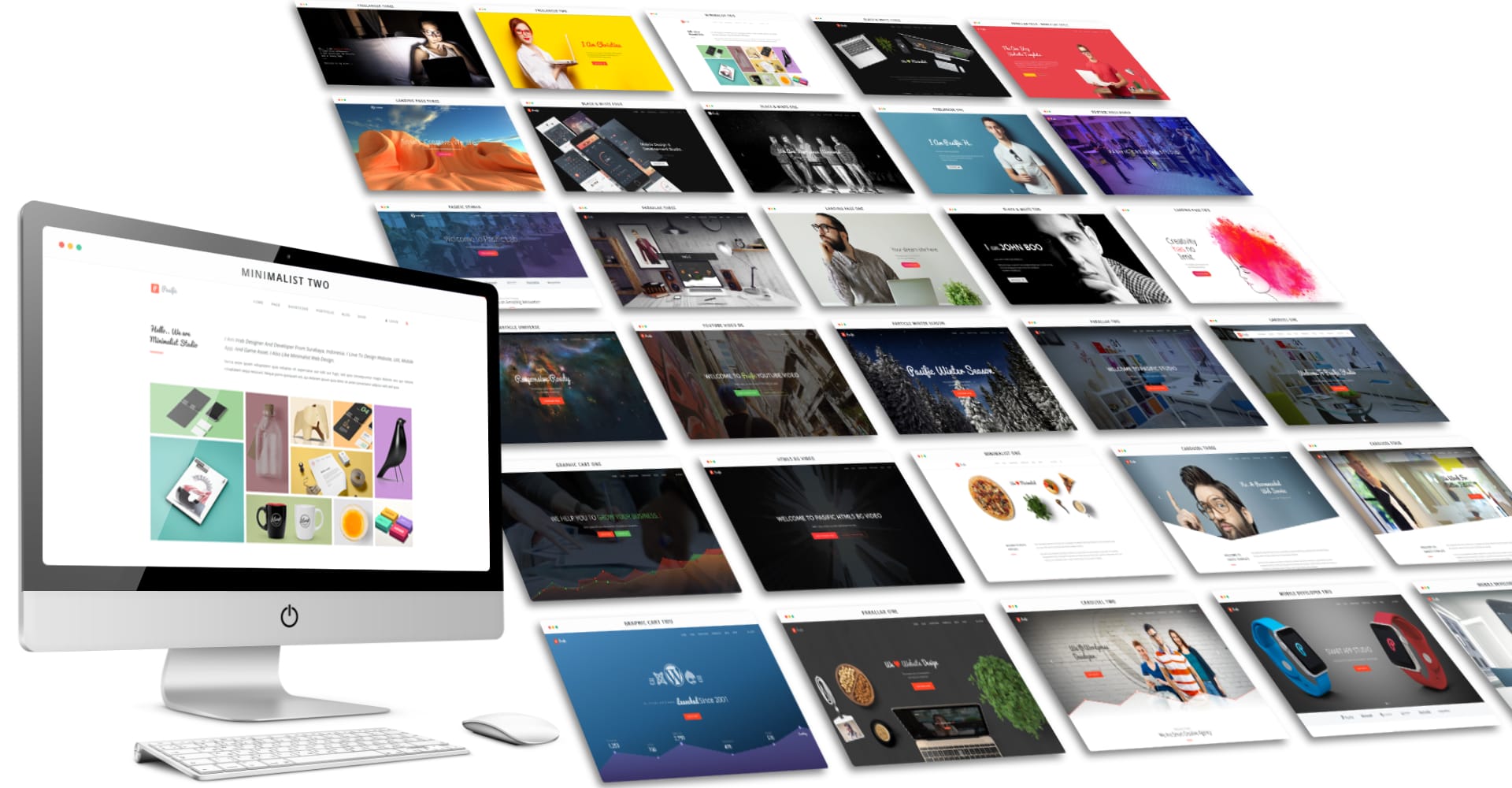 You have the option of choosing a ready made template that contains everything you need to get started from a web builder site. Or you can choose to work with a web design company who will chat with you about your business then produce a design just for you.
Whether you are starting a business as a gardener, ale maker, yoga instructor, spa or retailer, a professional website is the foundation from which you can begin to create a strong and competitive online presence. Having a website and not just relying on social media, gives you a stronger image.
Web builder companies will have thousands of templates for you to choose from. It's a good idea to look at other companies websites to get a feel for what you would like your site to look like and how you want it to function before you get started.
2. Choosing a web hosting service and domain name
A web hosting provider gives you somewhere to park your website. Your site can not appear on the internet without hosting.
When choosing to design your own website you will need to look into and find a hosting service to suit you. Hosting services are chargeable and most renew automatically; if you don't pay your bill your website will automatically shut down.
When creating your own website, you'll also be responsible for purchasing, and then renewing your domain name every one to two years with the registrar company; this is your websites address, starting with the three w's. Once you have it, you'll need to connect it to your hosting provider so that visitors can find you online. Choosing the right domain name will add professional credibility to your business site, as well as providing you with a professional email address.
Choosing a full website design provider, such as DRA, means you don't have to worry about this. We sort out hosting for you as soon as you undertake a design with us, we ensure your hosting is renewed so your website continues to run.
Here is how to choose the perfect domain name:
Make it easy to pronounce and spell - this will make the domain name shareable and understandable when said aloud.
Keep it brief - making it easier to remember, the longer the domain name the harder it will be for potential customers to remember
Avoid numbers and hyphens - these can confuse people (example using a 5 instead of an S)
Be unique - it's getting harder to be unique, but it's something you have to manage. Keep your domain name in line with your brand to present a cohesive online presence.
3. Optimise for search engine optimisation (SEO)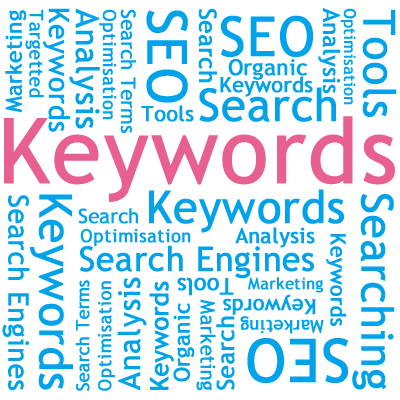 SEO is the process of optimising a website to ensure it stands the best chance it can have to be ranked well within the organic section of the search engines (underneath paid adverts).
Search engine optimisation should be an on going process. As you add more content to your website each new page will need to be optimised. This helps you reach a larger audience, the better quality content the better your chances are of getting to the top ranking positions which can take some time, even years. But it's worth it once you start to get quantity and quality of traffic to your site.
There is a lot to learn about ranking your website well in Google, if you have the budget leave it to the experts like us here at DRA (we carry out basic SEO on all of our new designs). We are also here to do in depth long term SEO as well.
Here are some things you could do to help your website rank better:
Keywords - Choose keywords that are relevant to the subject of the page. You'll need to do some keyword research in order to understand what your potential customers are searching for, the exact phrase or combination of words they use to find specific products, services and solutions. Keywords need to be used throughout your website. But to start with make sure they are in your title tags - this is the part the search engine displays in their rankings.
Speed up your website - Loading speed is important to the search engines and your customers. The search engines will rank fast loading websites above slower ones. People also aren't going to wait around for a slow website to load onto their desktop or mobile devices. Your website needs to load to the customers browser within seconds. Images can be a problem, keep them small and use JPEG instead of PNG and avoid overloading your web pages with too much content.
Add meta descriptions - this is a short summary about the page, this is the part seen in the search engine results. Use keywords, give a description of what is on the page and tell the person what to expect (View, buy, find out). The better the description the more people will click on your website.
4. Focus on the user experience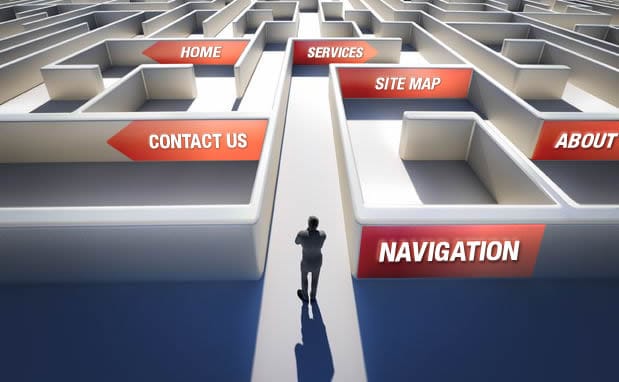 The effectiveness of your business website design influences your customers perception of you. A professional design that focuses on the user experience, from the moment the customer lands on the site right through to them doing what they came for, is one of the most important things you have to get right.
The more satisfied customers are with your website, the longer they will hang around and the less likely they are to leave quickly. The longer they stay the more positive signals are sent to the search engines, the more you will move up the rankings, the more traffic you get, the better the conversions (visitor to customer) become.
Things to pay attention to:
Navigation menu - website navigation can make or break a user's experience. Choosing the right type of navigation is all important. For example, there is the classic menu seen at the top of every web page. Or the hamburger menu, which is three lines, often seen when viewing a website on a mobile device.
Calls-to-action (CTA) - the CTA is a button that stands out against the rest of your website giving an instruction to the customer. They are usually simple instructions such as 'Contact,' 'Buy,' 'Subscribe', or 'submit.' Some testing goes into CTA's from the colour, size, shape and placement on your site, to help get the most responses.
Social media links - include links from your social media accounts on your website. Social media icons that link to your account are usually found at the top or bottom of a website as well as on contact pages. Don't go against the norm, people have learnt were to look for these links so stick with the crowd on this one.
Make it mobile-friendly - half of your visitors are going to be coming to your website using a mobile device. Check out your site on your own mobile device, you should be able to easily read text and see pictures, as well as being able to use your fingers to use the menus and links. If you find something irritates you, then it will irritate your customers.
5. Build relevant pages
You will need to have a multi-page website which allows you to cover a broad range of content, products or services, news and helpful articles.
Here are some of the essential pages you'll need.
Homepage - An attractive homepage will hook your visitors. It has to be inviting and easy to navigate. It will need eye catching images, videos, readable text and a CTA.
About Us - Some prospective clients will want to know who you are and what makes you different to your competitors. An About Us page is an effective way of communicating these vital pieces of information. You can include your business's story, goals, values and mission statement. A micro business can use it to add a professional bio.
Contact Us - You can't do without this page. People need to know how to contact you. They may even want to know where you are located if they want to buy locally, or to check you out on Google Maps. You should include your address, phone number, social media links, email address and a short contact form for the customer to use to contact you.
Online Store - the COVID pandemic has forced many businesses to sell online, it has become essential to adapt to an eCommerce model. An eCommerce website can help manage order fulfilment, payment processing, and customised check out experience. All of these things will help you to streamline your business.
Booking page - people now expect to be able to book appointments through websites and not have to come in store or pick up a phone. Adding an online scheduling software of your choice, or choosing a content manager system like ours will allow you to accept bookings and payments seamlessly. Having an all-in-one booking solution lets you manage your calendars, offer membership plans as well as subscriptions.
6. Fill your site with rich content
It's essential to have new fresh content added to your website on a regular basis. This can be new products, services, news or blogs aimed at displaying your knowledge and giving customers advice. This gives the customers a reason to come back and signals the search engines that your site is up-to-date and active.
Blogs and customer testimonials bring people to your site and helps to convert them into paying customers.
7. Include a privacy policy
If you are collecting personal information about your visitors it is best to have a privacy policy letting them know what you use their data for and if it is shared with anyone else.
8. Promote your site
It's hard to believe after all that hard work you still have to promote your website. It doesn't matter who you are, if you want new customers to find you then you have to promote your website.
People who have signed up to receive your newsletter or email communications, have given you permission to contact them through these methods. Don't waste your chance, use email marketing to let them know what's new, special offers and discounts, new products and more with a CTA bringing them back to your website.
You can also embrace social media to promote and share content as well as talking directly to your customers. Again you will want to direct people back to your website.
9. Track web performance
Without any data you won't know for certain if your website is working hard for you.
There are plenty of free analytic tools (Google) as well as paid tools. Attach your website to an analytics program as soon as possible. This gives you a base line of data to start with. As you add content to your site or participate in other forms of advertising and marketing, review the data to see if it has had a positive impact to your website. If it's positive, do more of that kind of marketing, if it's a negative impact don't do that again.
There are free analytics that give you basic information, through to complex analytics that dive deep into the data. DRA's content manager provides you with enough data to see if what you are doing is worth it.

Bookmark this article
Refer back to it when you need to